Promoting the next generation is very important to us at Bucher Industries. In Switzerland alone, we train approximately 70 apprentices in more than 10 skilled trades. To bring young talents forward, we also support them in their participation at SwissSkills, the Swiss championships for young professionals from trade, industry and service. In the summer of 2018, Reto Schneider finished his apprenticeship as a design engineer at Bucher Hydraulics in Frutigen, Switzerland – and was recognised for his outstanding performance at SwissSkills shortly thereafter.
"The support and encouragement I received from my mentor were always very important to me."
Reto Schneider, who recently completed a design engineer apprenticeship, took third place at SwissSkills 2018.
"An apprenticeship is also a school for life – for the apprentices and for me. And that's the way it should be."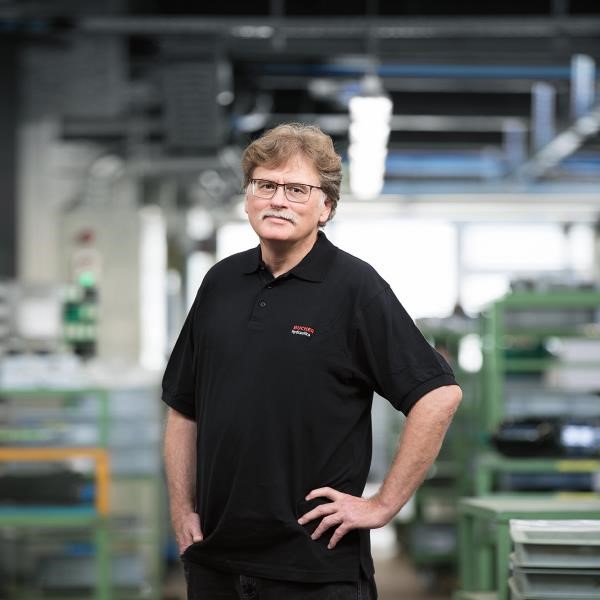 Hanspeter Güntensperger, head of training for design engineers at Bucher Hydraulics in Frutigen.