Our mission
Bucher develops and manufactures state-of-the-art, economical and ecological components, machinery and systems. We systematically align our activities with customer needs and offer solutions for harvesting, producing and packaging foods, keeping roads and public spaces clean and safe, and providing electrohydraulic drive systems for sophisticated machines. Our customers benefit from reliable, high-performance and innovative machines and solutions, accompanied by outstanding service. Bucher products combine durability with high energy efficiency. We offer our committed and highly skilled employees attractive jobs in which they can contribute to solving global challenges. We use resources with care and protect our environment.
Our goals
We strive to achieve strong market positions, together with high profitability, through customer proximity, technological leadership and strict cost management. We use our strong balance sheet to keep developing the Group for the long term with continuous innovations and investments. We focus primarily on organic growth, while also acquiring and integrating selected complementary businesses. We invest in our sites and product offerings to reduce the ecological footprint in our own production environment as well as that of our customers.
Over a business cycle, we strive to achieve an operating profit margin of more than 10% and a return on net operating assets (RONOA) after tax of more than 20%. In terms of our Scope 1 and 2 emissions, we are implementing efficiency measures and expanding our solar capacity to reduce our CO2 intensity by at least 10% by 2026 compared to 2021.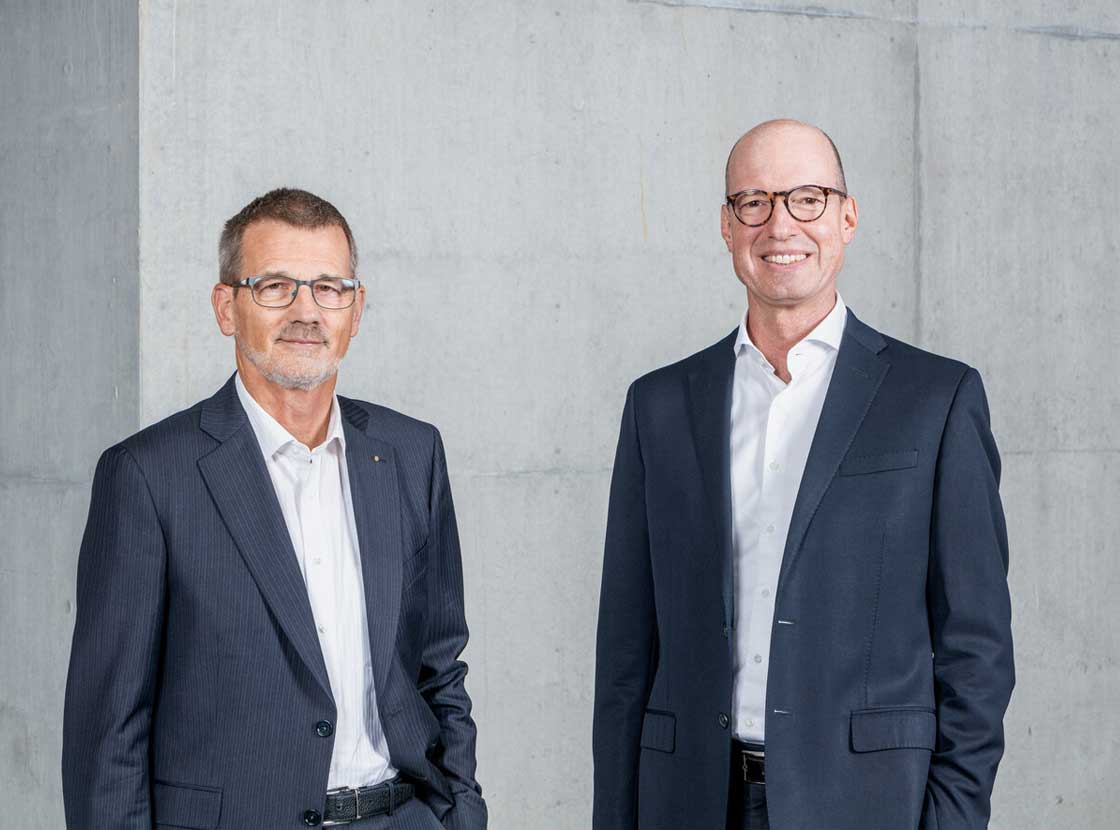 Philip Mosimann, Chairman of the Board of Directors, and Jacques Sanche, Chief Executive Officer